Garden activities don't stop when the weather gets cold, even when the south gets an early cold snap. Now is a particularly good time for gardeners to keep an eye on garden/seed companies, as they try to clear stock from this year and promote items for next year.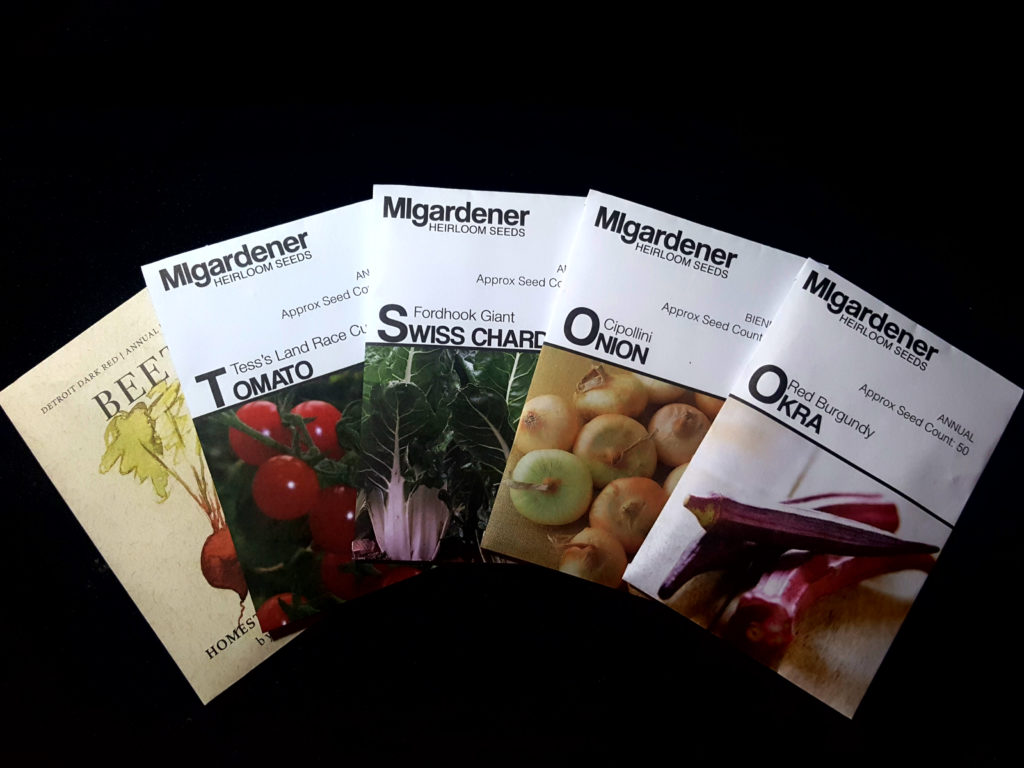 I just got new seeds in the mail (technically, yesterday) from MIGardener, a website with a lot of variety at pretty good pricing. On clearance from this year, I grabbed a discounted "Homestead Collection" Detroit Dark Red Beet. Packed for 2020, I selected Tess's Land Race Currant Tomato, Fordhook Giant Swiss Chard, Cipollini Onion, and Red Burgundy Okra.
Here's why I picked these seeds…
Detroit Dark Red Beet – I've been trying to grow this variety already, but between unusual weather and some outside-the-garden problems, I haven't had much luck getting more than leafy greens. I hope buying a bigger package (at a reduced price!) will give me more opportunities to get beet bulbs.
Tess's Land Race Currant Tomato – I probably have way more varieties of tomato seeds than I have space to grow, but I have difficulty resisting something that's almost guaranteed to pay off in a hot southern US year. Plus this variety is supposed to be super prolific, producing cascades of small fruit.
Fordhook Giant Swiss Chard – Reported as being heat and cold resistant, which means potentially more greens that are genuinely palatable. I don't eat a lot of salads, but I do like a mix of greens when I do and when constructing sandwiches or other things that greens go well in.
Cipollini Onion – I like onions. I enjoy the zing from the leaf-stalks and love the sweetness of the bulbs once they've been caramelized. Cipollini onions are a short-day variety, which means the bulbs develop with fewer hours per day.
Red Burgundy Okra – This okra variety has pods reported to be slower in turning woody and slimy. Plus, okra leaves are edible. I discovered the Red Burgundy while trying to help someone else re-discover an okra plant with similar qualities – if not exactly this variety.
I also have several more seed varieties marked for purchasing later this month, which haven't been stocked yet. Hopefully, the weather cooperates next year, so I can grow the plants in the garden, not just collect seeds.
If you're new to MIGardener and decide to get some seeds too, you can use the code SHARE10 at checkout to get a discount (public coupon, I get nothing for this).